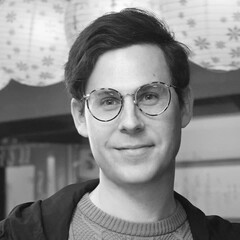 Shaun Dunn
3D Artist
Portland , United States of America
Summary
Born in Portland Oregon into a family of artists, my father was a skilled tradesman who owned a shop refurbishing beautiful antique furniture and my mother was an Italian-American with a flair for style and design, born to Italian immigrants.

As a small boy, I worked alongside my father learning facets of art, design and exceptional artistry, very quickly taking on projects of my own.

Later in my life, I took a trip to my grandmother's village in Northern Italy opening greater interest in art and design. I felt inspired, absorbing history and artistry that was found abundantly throughout my travels.

Upon my return, I enrolled in an undergraduate program at the Academy of Art University in San Francisco where I focused on Industrial Design.

Translating my skillset from traditional to digital mediums came naturally and proved successful, as I learned graphic design, concept design, and 3D modeling.

Near the end of the Bachelor of Fine Arts program, it became clear that though, I enjoyed certain aspects of Industrial Design, I held a stronger interest specifically in 3D modeling and texturing.

Shortly after completing my undergraduate degree, I decided to follow my curiosity and pursue a career as a 3D modeler and texture artist in the visual effects industry, so I enrolled in a Master of Fine Arts program with the Academy of Art University.

Since then, I've picked up new skill sets, application knowledge, personal techniques, and a raw curiosity that drives me on a daily basis. The most important thing I've gained has been a genuine passion for what I do.
Skills
Rigging
Lighting
Prop Design
Environment Design
Character Design
Hair/Fur Simulation
Anatomy
Compositing
Cloth Simulation
Mel Scripting
Art Direction
Costume Design
Visual Effects
High-poly Modeling
Project Management
UV Mapping
Retopology
Texturing
Look Development
Rendering
Prop Modeling
3D Modeling
Hard Surface Modeling
Environment Modeling
Character Modeling
Digital Sculpting
Software proficiency